Social networks are the perfect place to share your experience. Share different moments from your work process or talk to your clients. In this way, you build a relationship with them, which is of great importance for the growth of your brand. When you have a relationship with a customer, he is more likely to trust you or reuse your services. Many people assume that genuine connections cannot be made through social media however this is not the case. If you know how to use them and do it right, you can build a strong relationship through them. If you want to learn more about social media marketing, you can read our blog post about it.
Finding customers is only part of your task. Building a connection with them and turning them into loyal customers is the more difficult task. You can use social media to establish this relationship. We will give you some tips on how to use it properly and win customers with its help.
Why is it essential to have a good relationship with your customers?
The relationship with customers and potential customers is of great importance for your success. If you have a good relationship with your customers and followers on social media, they will trust you more. When you build a relationship with them, they will come back to you again and again. Winning them as a customer or as a follower on social media is only part of your job. To be sure that you will win them as a regular customer, you need to build a genuine relationship with them.
Social networks are a convenient and easy way that you can use. They give you many new options for communication. In addition, they are easy to use, and everyone uses them.
There are different types of strategies for maintaining profiles on social networks. We will help you choose the right one for you. We at Dreamtech are ready to assist everyone, and with our help, you will obtain the best profile maintenance possible. If you're interested in learning more about the services we provide, click here.
Once your customer has trusted you, they are more likely to come back, if they are satisfied with the product and your attitude towards them. Attitude is key. When you have established a relationship with the customer, he will start commenting or sharing your posts on social networks. As a result, he will assist you in bringing you, new consumers. As a result, it becomes a part of your marketing strategy.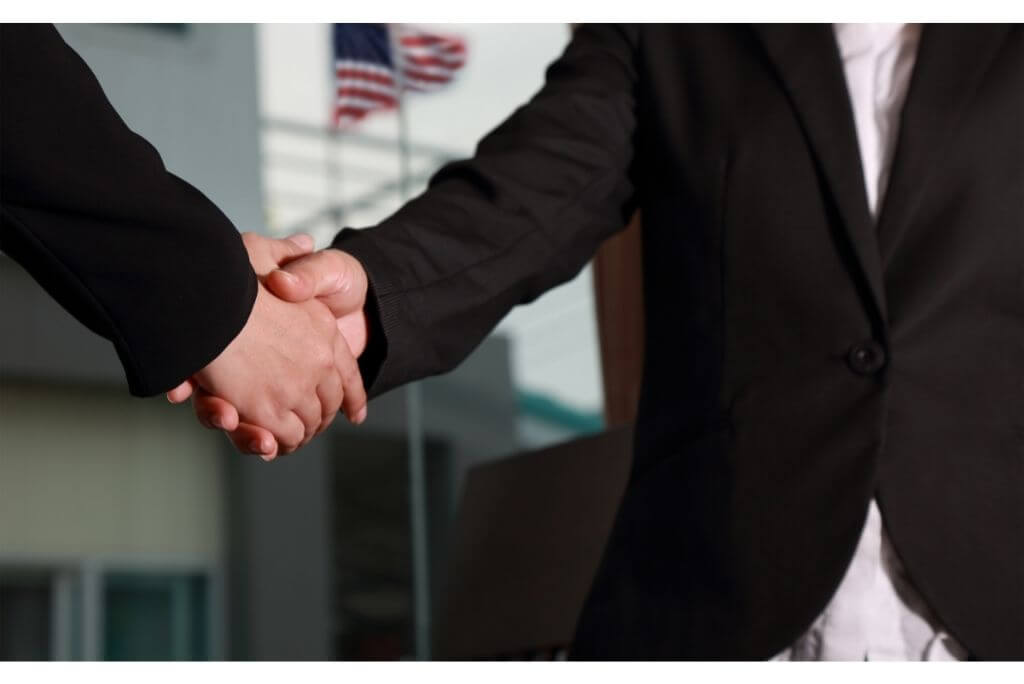 Why communicate with your customers through social networks?
Social networks are evolving every day. More and more people are using them. We have talked many times about how crucial the presence of every business on social networks is. If you want to find out more about this type of marketing, you can read our blog post, in which we explain in detail everything that is most important. In this article, we will look at why you should use social networking to connect with customers.
If you have social media accounts for your brand, you probably understand how important they are. The most important thing you get from them is feedback from the customer, which is a great way to start your relationship. Through social networks, you can get this feedback in real-time and from anyone. It gives you many advantages. Understand what consumers like and don't like, why they're your customers, or why they're not yet. They are the easiest and fastest way to communicate. Customers can comment on posts or text you. They can ask you questions, give you recommendations or tell you their opinion. For example, if you create a new product and post it on social media before it hits the market, customers can give you feedback right away. That way, you will know what to change and improve.
It is easier, more convenient, and preferable for customers to communicate with you through social networks. They are already there, and it is easy for them to write you comments or send you a message. Among other things, most people want to give their opinion. Others like to read the comments before making a purchase. They want to see what other customers say and whether it's worth it.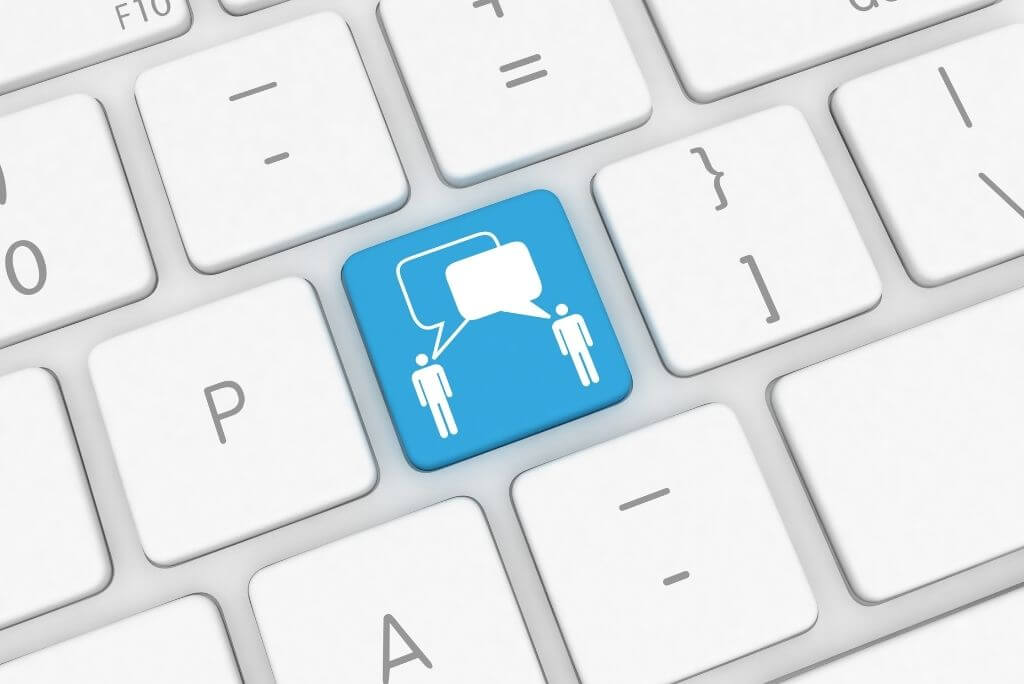 Tips on how to do it better
Most people believe that maintaining social networks is simple, but if you want it to be effective, you must invest a significant amount of time and effort. Not every business owner has the free time that social media requires. Most people tell themselves that there is no point in building a relationship with the client, responding to him, or being constant on social networks, but this is not the case. We advise you to invest more in them, and you will see that it makes sense. If you do not have the necessary time, our advice is to turn to specialists who will maintain them for you. They have experience and know what they are doing. But if you are still unsure, we give you eight reasons to hire a digital agency.
But, of course, some people want to maintain their social networks because they want to have a personal connection with their clients or do not have enough money to invest in professionals. That's why we decided to give you some tips that will help you if you want to take care of them yourself.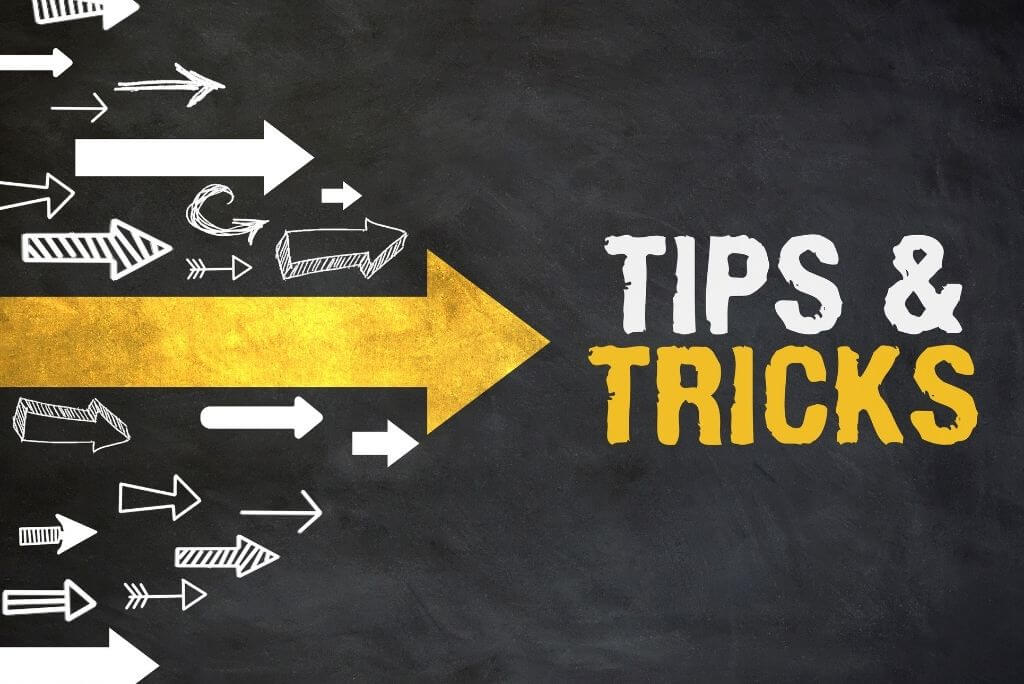 Communicate with users
The most important thing you need to do is communicate with users. To build a genuine relationship with your customers, you need to communicate with them. When they comment on your posts, respond to them. It is the easiest way to communicate. But it's not just about liking the comment or thanking, but about communication. Make it more personal. It will make users feel heard and important to you. In this way, you begin to build a connection with each other. They will be more likely to trust you or comment again.
Answer them with a question, ask them what they like or dislike. Pay attention, tell them that their opinion is important to you. Everyone will feel good when they feel special. In this way, you show that these comments and feedback are essential to you. It will encourage people to comment more often. So they feel like part of something. It makes them feel good and trust you.
Use emojis and GIFs
When you use emojis, you show some emotion. If you don't use them, your answers can sometimes seem very cold or closed off. They are a great way to break things down and show feelings. They are also eye-catching and fun. They make you seem friendly and approachable. That way, the communication becomes easy and interesting. However, you should not use them too much. Do not use only them. Add them to your comments, not use them as a replacement. Use words, don't make people wonder what you mean by all these emojis. Add them to your comments or posts to add personality to your communication, add emotion and make them more fun and friendly.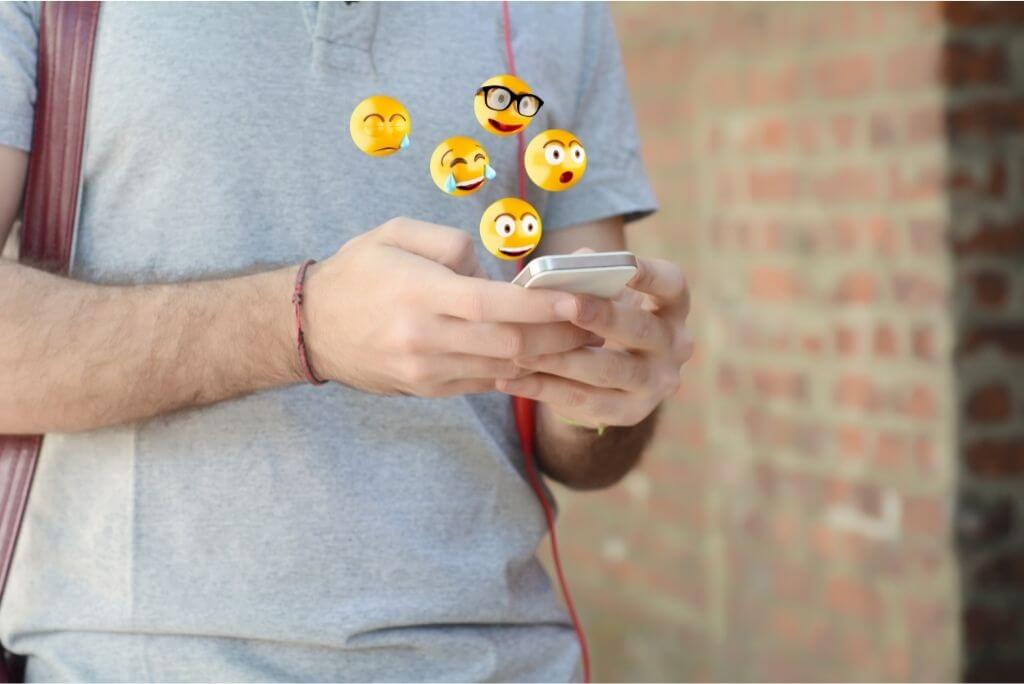 Answer quickly
It is essential to respond quickly to your customers. It will show them that you are interested in them. If they have written to you and have a question or problem they want you to solve, don't make them wait for days. This way, they will feel bad, they will see that they are not important to you. Answer them quickly to see that their problems are important to you. Be helpful. This way, you will gain their trust, and they will come back to you again and again.
Keep communications more personal
Keep your communication with customers personal. It is essential for customers to feel that they are talking to a human, not a robot. Let them see that your answer is personalized and attention is on them. In this way, you show that you care about them and that they are special. It makes them feel better and trust you more. Our tips on how to make communication personal are few. The most important thing is to personalize your answer. Make sure that you are talking only to them. It is best to use their name, if possible. That way, your response is tailored to them, and you only respond to them. Another essential detail to remember is to include your name, initials, or company name at the conclusion of each response. It will make users more confident that they are talking to a person. And our third piece of advice is to maintain a good tone and be friendly and professional. No matter how your customers treat you, never allow yourself to be rude and unprofessional. That way, you can lose not only them but many other customers. Communications on social networks are public, and everyone sees them. You don't want people to think of you as unprofessional or rude.
Listen and respond to user feedback
As we have already said, communication is crucial. This time, it is more about feedback. We have already mentioned how good your customers will feel if you pay attention to them, respond to them and talk to them. Always listen to what they tell you. Social networks are the easiest way to get customer feedback. Evaluate it. Also, pay attention. It will let you know what they like and what you need to change. You will know what to pay more attention to. It will help you a lot in the development of your business.
Even in cases where the opinion is negative, always follow a good tone and be professional. Always try to help, be understanding. Ask what exactly the problem was and suggest a solution. Offer compensation. You can give a promo code or a free product for their next order, for example. Listen to users and try to correct your mistakes.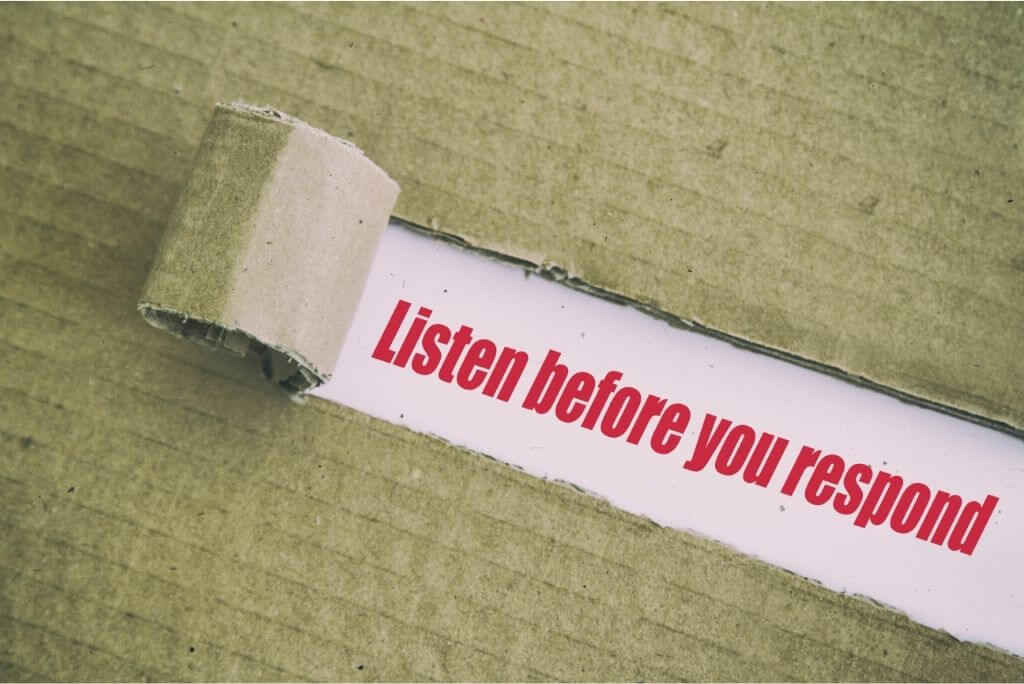 Offer rewards
Awards are an easy way to attract new customers. You can also gain the trust of your existing ones. Offer different giveaways, for example. You can set a variety of conditions to help you reach more people. In addition, you can offer rewards or discount codes to the first 50 customers, for example, or to anyone who shares your post. There are a variety of ideas and options. Think about which one will best suit your business and apply it. You won't regret it.
Not everything has to be business-related
Not everything you upload to social media has to be business-related. Upload various things that you think will be interesting to users. Give them valuable content that will benefit them. You don't have to think only about sales and revenue. It's crucial to think about your customers as well. Upload various articles that you think will be interesting, useful, or educational. Always share what you know, don't keep it to yourself.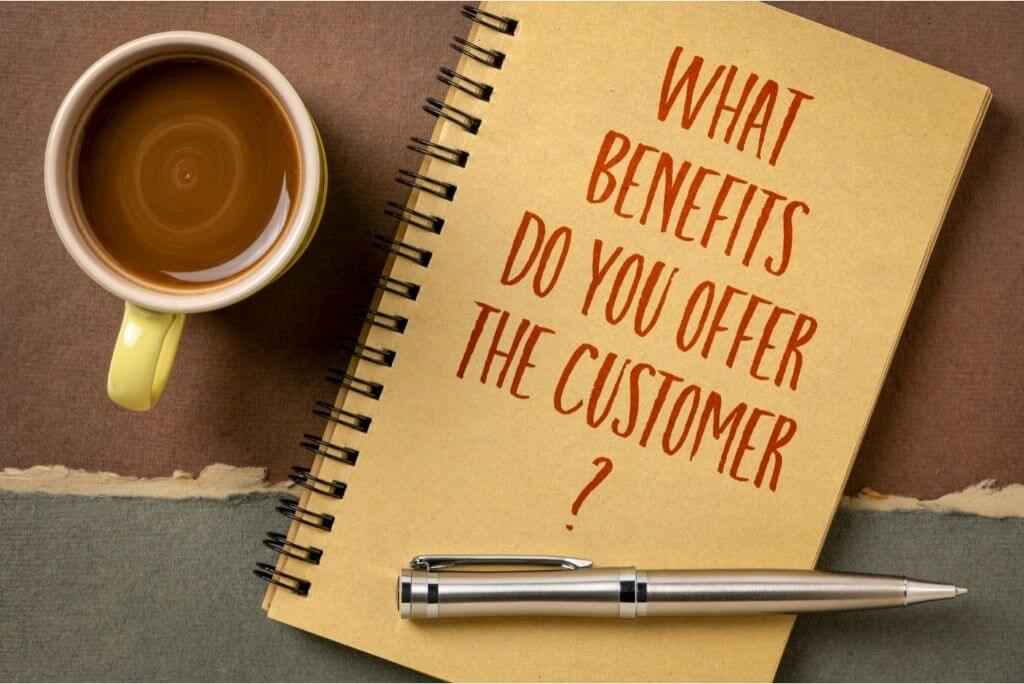 Be consistent, always behave professionally and listen to your customers and their opinions. These are the most important things you need to do to be successful on social media. The relationship with the customer has always been essential, but now it is easier than ever to maintain it. Take advantage of this.
We hope these tips have been helpful and informative. Social networks are part of our daily lives and are of great importance for the growth of any business. If you don't use them, you'll have a hard time succeeding. There are many essential things you need to know and understand to use them properly. One of the most important things you need to do is to choose the right social network for your business. If you still don't know which it is, you can read our blog post entirely dedicated to this.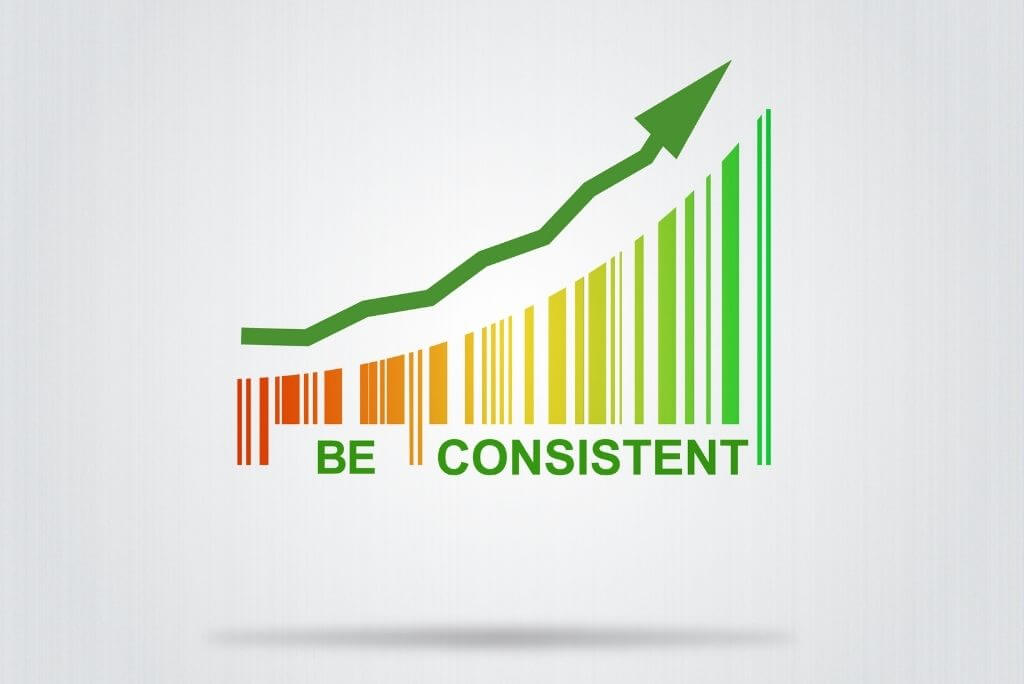 If you are interested in our SMM services, you can view them here. Our specialists will prepare a personalized strategy for you and your business, with the help of which you will achieve success. You can read exactly what SMM is, how it works, and why it is so important in our blog. If you have additional questions you can always contact us or book your appointment for a free consultation. This way, you can easily and quickly find out what we can do for you and how we will help you grow your business. Our experts have a lot of experience in this field and know how to help you.