Nowadays, for a business to be successful, you need to have a website. A good and working SEO strategy must be crafted for this website to be successful. Without SEO, it is almost impossible to succeed. You may think you don't need it because you don't have many competitors at the moment, and you're on the first page of Google, but that's not enough. At any moment, a new competitor may appear to overtake you very fast if you have not paid enough attention to your SEO strategy.
Most businesses already understand how important it is but still do not want to invest enough. They rely on the simplest and most fundamental things that are not enough. You need to consider many factors for your SEO strategy to be successful, including your niche, competitors, the audience you wish to target, your blog, keywords, and so on. All this requires a lot of attention and time to study. That's why in this blog post, we will tell you how you can create the perfect SEO strategy for your business.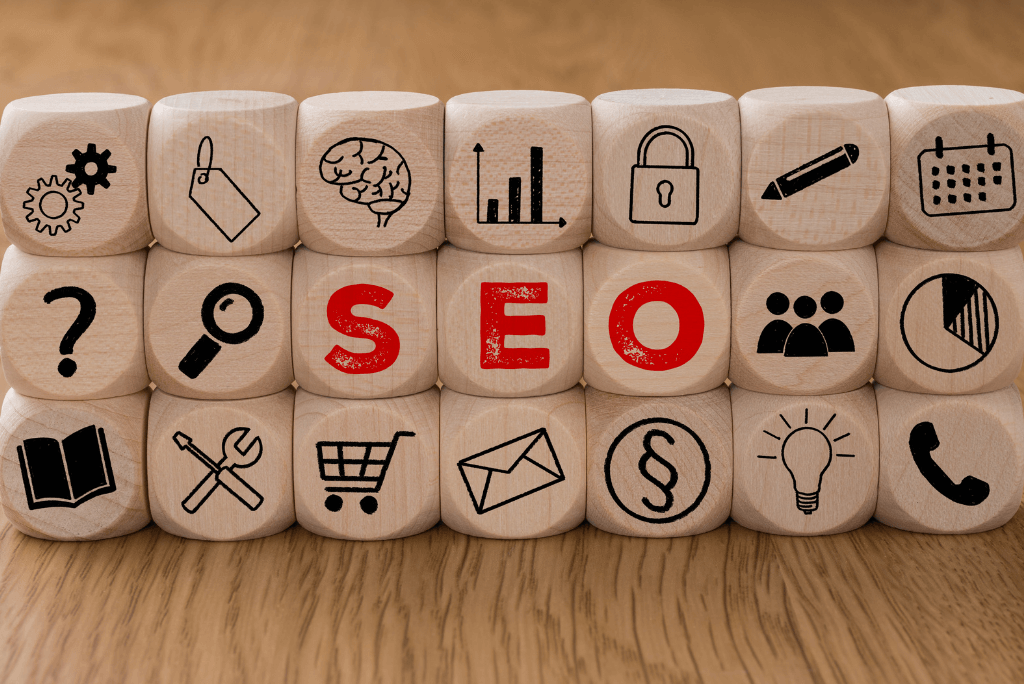 What is an SEO strategy?
The first and most important question – what exactly is an SEO strategy? You probably already know what search engine optimization means, but if you want to know more, you can read our blog post about what exactly it is, how it works and why it is so important. And what exactly is the strategy, we will explain now. Generally speaking, this is the process you follow to increase organic traffic to your website. This process helps you rank higher in search engines and appear more often in search results for certain words.
In this process, you plan and perform various steps that will help you rank better.
This strategy will help you plan your content better. You will know what people are looking for, what your competitors are writing, which blogs are popular and which are not. All this will help you understand what you need to do to be successful. Without research and strategy, you will not know what to write. You can write about topics that you find interesting, but if no one is looking for them and is not interested in them, it will not make sense. That's why you need to make the right SEO strategy. If it is not right and it doesn't work for your business, you risk losing a lot of time and money.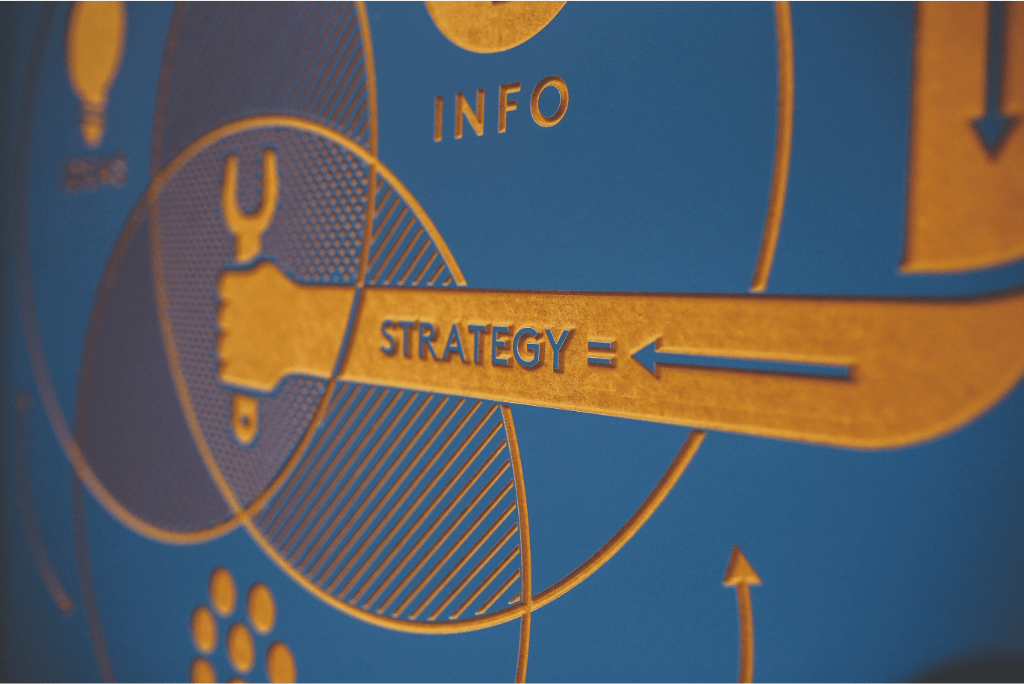 Steps to the perfect SEO strategy
Error check

Make a list of topics

Make a list of keywords

Competition analysis

Create a blog and a consistent schedule for it

Link-building campaign

Track the success of your content

Use the Google Search Console and Google Analytics

Keep up with new trends and best practices for SEO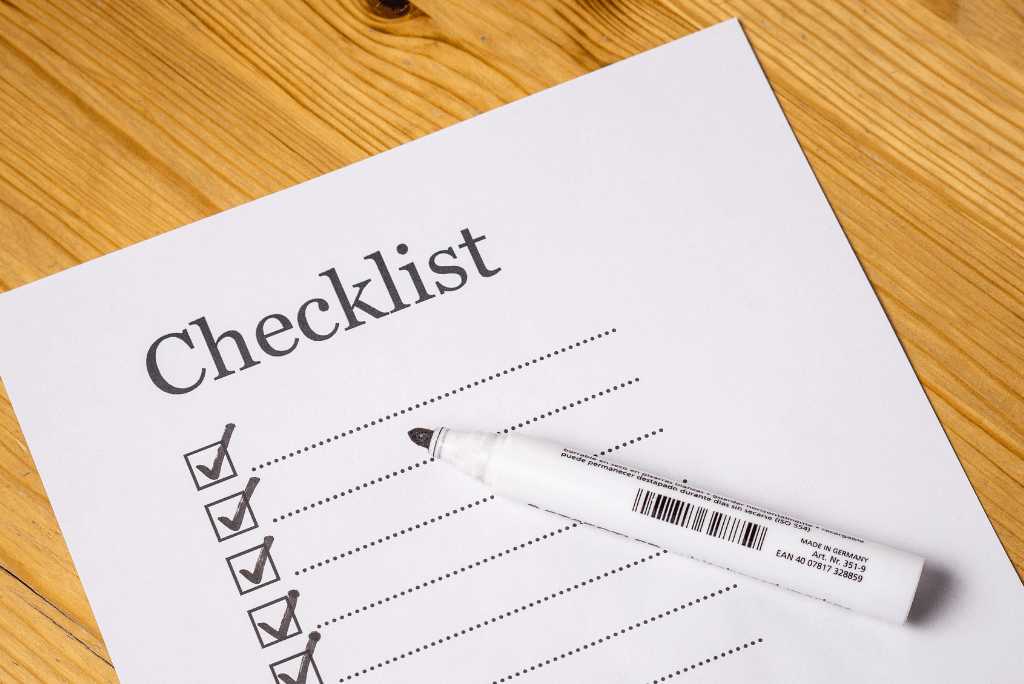 Error check
The first step to the perfect strategy is to audit the site – scan for errors. Specialists will scan your website and find out how many and what warnings there are. They will then pass these errors to a web developer to fix these issues.
Well-structured and fast websites are more likely to appeal to users. It makes them stay longer on the page and therefore reduces the dropout rate and increases page views. Optimized sites load faster, are easier to use, and run in any browser.
All this will make it easier for users to trust you and come back to your website. All this will bring you more organic traffic and increase your profits.
List of topics
To make the perfect keyword list, you must first come up with topics. You need to make a list of subjects close to your niche. Think of a few themes related to your business and that you think are essential to customers. Try to put yourself in the client's shoes. What will you be looking for about your business? What will interest you the most? Once you have written everything that came to your mind, start looking for more. Search in Google, social networks, various blogs, and forums.
Keyword list
Once you have a list of topics, you'll be able to find your way around keywords more easily. Start writing all the words that are related to these topics. It is crucial to choose the right keywords to rank for. It will help you a lot for a better ranking. There are some tools you can use to find more keywords and analyze them. If you want to know what these tools are and find out more about keyword analysis, you can read our blog. The three most important things to look for when choosing keywords are relevance, reliability, and volume.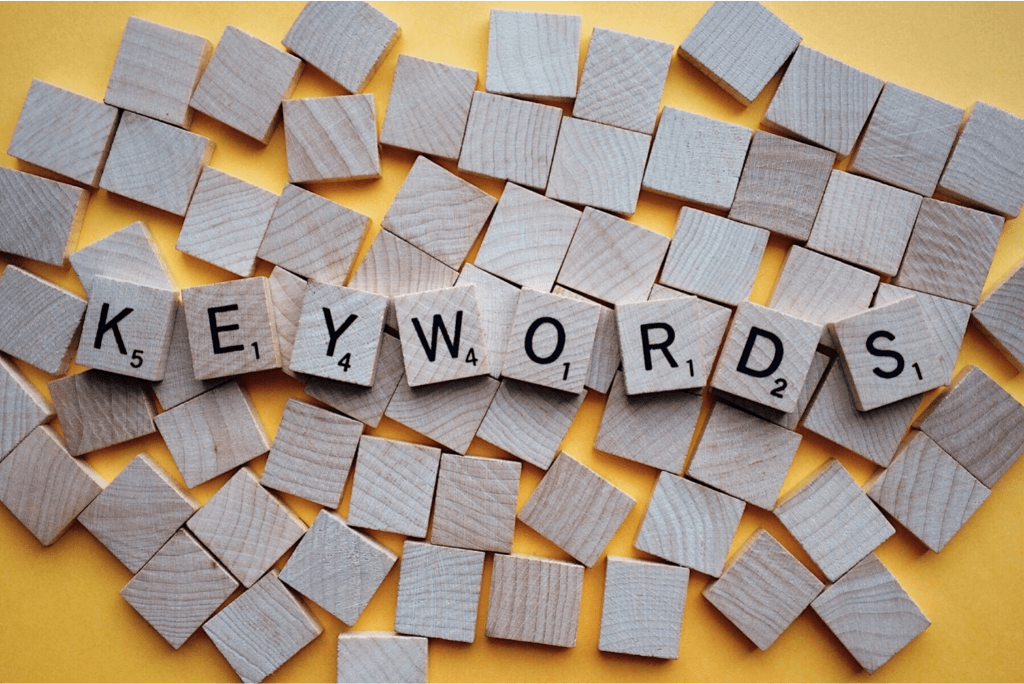 Competition analysis
It is the process of researching and analyzing the marketing strategies and business characteristics of your competitors. You can understand the strengths and weaknesses of your competitors with its help. It is crucial for you and your company because it will tell you what to focus on and how to be better. Once you understand their weaknesses and mistakes, you can use them against them and overcome them. And when you know what they're focused on, you'll know where to pay attention. These analyzes can help a lot in the development of any business. They are paramount if you want to beat the competitors.
These analyzes require a lot of time and patience. The steps you need to follow are:
Identify your competitors
Analyze products and their prices
Understand their marketing strategies
View their content
What are their strengths and weaknesses?
Which keywords do they rank for?
These are the basic steps you need to follow. This analysis will help you grow your business and achieve success. If you want to understand how to analyze the competitors, check out our blog article on the subject.
Create a blog and a consistent schedule for it
A blog is an essential part of a website. The blog helps a lot for the better ranking of the site if the posts are written well, the topics are interesting, and keywords are used. Keywords are crucial for a blog post.
In addition, for a blog to be successful, you need to have a consistent schedule. It is crucial to have up-to-date and relevant news and information. Customers will be much more likely to trust you if the information you upload is trustworthy, entertaining, and valuable. Besides customers, search engines are looking for just that. To be ranked on the first page in Google, you need to upload only reliable information on your site.
If you are interested in the copywriting services we offer, you can contact us or make an appointment for a free consultation. If you want to know if you need to outsource your copywriting and how to do it, you can read our blog post.
Link-building campaign
It is a process in which you build links to your site from other sources and websites. Sites with more authority are more relevant to your rankings. That's why it's good to aim for them.
This type of campaign is time-consuming. It will take you a long time to put backlinks in many different places. First, you need to take the time to figure out where you can put them. Start thinking of sites that would put a link to your site or a particular service. Then start thinking about how to address them most appropriately. You can contact other companies with an offer to exchange backlinks or with a request to share your blog articles, for example. The options are many and varied.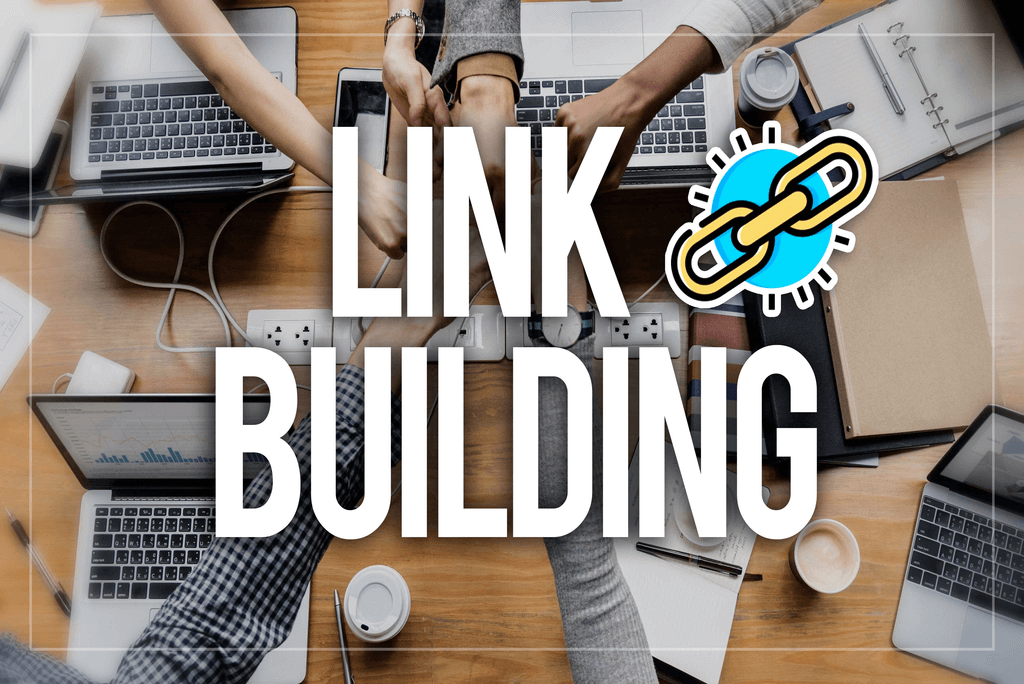 Track the success of your content
It is crucial to make sure that everything you do is successful. Analyze the results continuously. Don't expect results right away because SEO is a long process. However, you need to pay attention to the outcomes of everything you do. If the results are not what you want and expect, you need to optimize your strategy and change the things that don't work out. All this requires a lot of time, work, and patience.
Use the Google Search Console and Google Analytics
These are free applications that are very important to use. The results they will give you are very accurate, and it is essential to pay attention to them. They will show you how your site performs, which is very important to know. Also, they show if there are any errors on your site, and as we have already said, it is paramount that all errors are cleared so that your site can be fast and run smoothly. Both apps are completely free, so you don't need to invest extra money in them. You can take advantage of everything they offer without paying. There are other tools you may use, but these two are among the most important since they provide information that will allow you to assess your site and how it functions. They will help you monitor the success of your strategy.
Keep up with new trends and best practices for SEO
It is critical to keep up with current SEO trends so you can keep your site's rating and boost your online visibility. It will help you keep up. It is critical to understand all new practices and trends before your competitors. That way, they won't be able to beat you.
Keep up with all new trends. Constantly develop your site and social networks. Improve and optimize your strategies.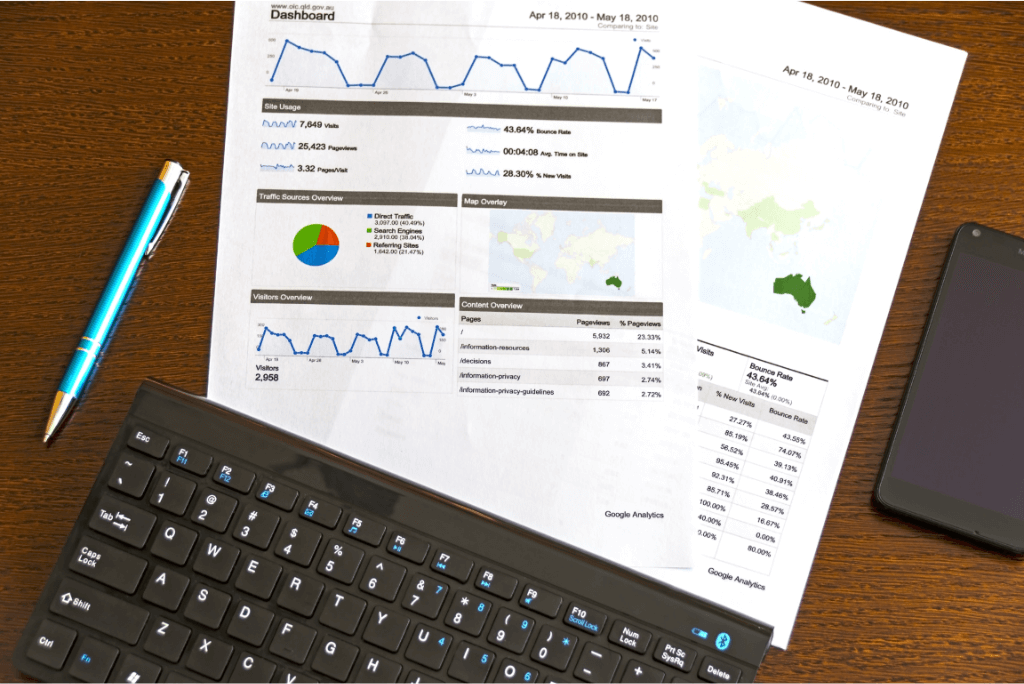 These are the basic steps you need to follow to craft the perfect strategy. Without these steps, you will not succeed.
As you can see, SEO is not an easy job. It is a long process. It takes a lot of time, work, and patience. But for your website to be successful, you must either invest a lot of time or look for a specialist to do it all for you. Read our blog post if you want to know the benefits of hiring a digital agency.
You may think that you do not need SEO, but this is not the case. Even if you are at the top of Google, someone might pass you at any time, and everything could change. It will take a long time to regain your position if you do not pay close attention to your SEO approach.
If you're interested in our search engine optimization services, you can find them here. If you have additional questions, you can contact us or schedule a free strategy session. We at Dreamtech are always ready to help you.